In 1907, Adelaide McLaughlin rallied alongside a group of community volunteers to purchase the land that would become home to Lakeridge Health. With just $1,000, boundless passion, determination and belief that health is everyone's responsibility, they started a movement that lives on today in the spirit and generosity of the entire Durham Region community.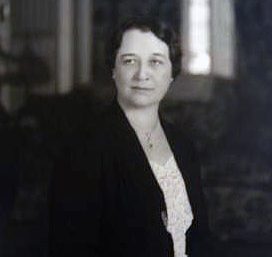 One hundred years later, Lakeridge Health opened the doors to the R.S. McLaughlin Durham Regional Cancer Centre. Named in honour of Adelaide's husband, the Cancer Centre was made possible with a remarkable $42.5 million in community support.
Today, the R.S. McLaughlin Durham Regional Cancer Centre is one of the top cancer centres in Ontario. We provide the full range of cancer care, from prevention and screening, to diagnosis, treatment and psychosocial care, to nearly 18,000 community members a year resulting in over 124,500 visits annually. Every time someone in our community hears the words, "You've got cancer," they know they have the backing of generations of Durham Region residents and supporters who understand that cancer doesn't just affect individuals. It changes families. It impacts entire communities.
A century-old movement is gathering momentum yet again. Durham Region is coming together to raise $20 million to ensure that every Lakeridge Health team member, in every department, on every floor has the best and most advanced technology, equipment and resources to deliver exceptional, comprehensive cancer care, close to home.
We exceeded our goals before. And, with your help, we will again. Because that's the kind of community we are and always have been.
"More than 100 years ago, my grandparents believed that it took a community to keep families healthy. When a family member, friend or neighbour got sick, everyone chipped in to help. And when our community needed to build a new hospital, everyone did their part. That same community spirit still defines Durham Region today. Our hospital needs us. We'll answer their call together."

— Jocelyn Shaw, Honourary Chair, Our Cancer Campaign and granddaughter of R.S. McLaughlin