During diagnosis, laboratory technicians and pathologists review blood, bodily fluid and tissue samples taken during cancer screening and detection. It is the skilled expertise of our pathology team that confirms the disease, its type and stage.
Many years ago, oncologists relied on the laboratory to determine whether cancer was simply present. Today, pathologists work hand in hand with the oncology team to indicate the exact type of cancer and provide detailed information on the best treatment plan for each patient.
Laboratory tests are also used to evaluate whether cancer is responding to treatment, if a patient has a cancer recurrence or whether a new cancer has developed.
At the Forefront of Technology and Research
Lakeridge Health is the first hospital in Canada to launch a fully integrated digital pathology system. Digital pathology scans and uploads images of tissue samples through a cutting-edge digital system that allows pathologists to view the samples from their computer no matter where they are.
In the past, slides were prepared, packaged and shipped across the province, or even across the country, for review by other pathologists. The new system improves quality, allows for speedy collaboration on complex cases, cuts wait times, and reduces stress for patients waiting for biopsy results. For more complicated cases, wait times have dropped from 4 to 6 weeks to just 4 to 6 days.
We are also the first community Hospital in Canada to open a certified biobank allowing our laboratory, research program, and cancer centre teams to store human tissue that can be used to test new drugs and therapies in cancer care.
Unique to Lakeridge Health and not found in any Greater Toronto Hospital, our laboratory uses Tissue Microarrays that compare up to 500 patient samples for analysis at the same time. This allows pathologists and researchers to see how cancer cells from different parts of a tumour or different patients with the same cancer react to treatments at the same time under the same protocols.
Stopping Cancer Before it Happens
Approximately five to ten per cent of cancers are caused by an inherited genetic mutation that may predispose a person to developing cancer. The Genetics Clinic at Lakeridge Health Oshawa evaluates individuals who have a family history of cancer. The clinic relies on laboratory staff to manually review a person's genetic markers using digital microscopes and special software.
For specific equipment, capital and research funding priorities within the Laboratory and Pathology program, please contact Steve MacDonald at stmacdonald@lh.ca.
$1,300,000
"When examining a tissue sample for signs of cancer, we know how much of an impact our findings will have. It's something we take seriously because we know how grave the result can be. Every sample that comes to our lab is connected to not just a person but an entire circle of family and friends."

— Dr. Nadia Ismiil, Chief and Medical Director, Laboratory Medicine Program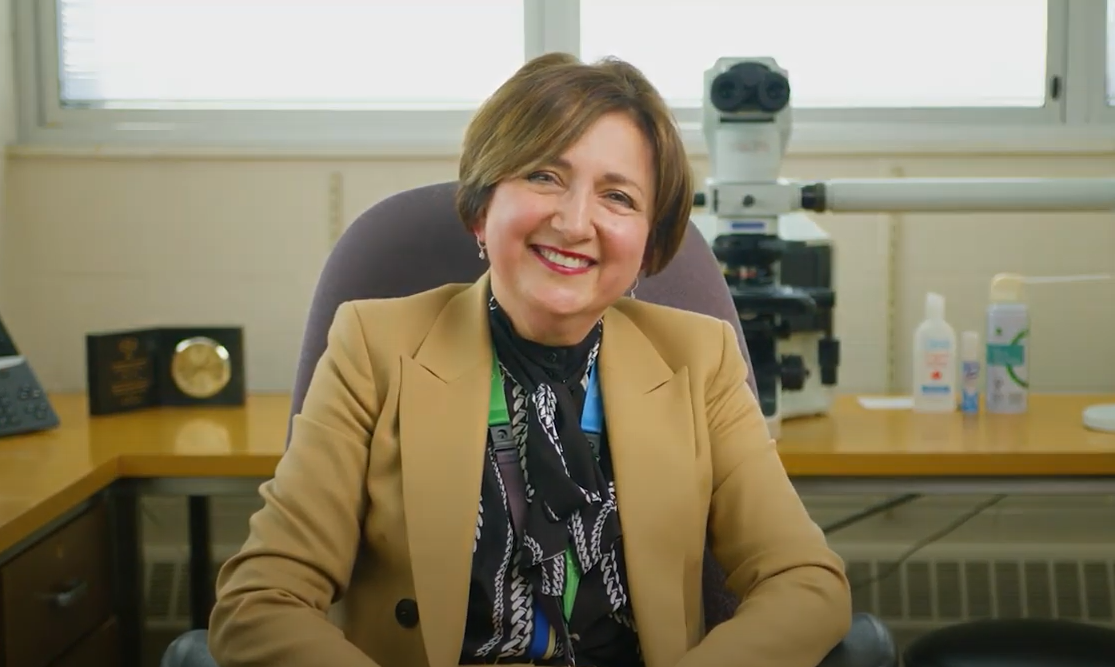 200
Cancer patients require blood work every day
38,000
Tissue samples diagnosed annually
First Hospital in Canada to introduce a fully integrated digital pathology system
First Community Hospital in Canada to have a certified Biobank