Surgery is an essential part of the larger puzzle in diagnosing and treating cancer. The larger cancer care team relies on surgical oncologists to take biopsies, or small samples of tissue, to diagnose cancer.  Surgery may also be used to 'stage' a tumor and its size, determine if the cancer has traveled to other parts of the body or as a preventative measure for those with a genetic predisposition.
Minimally-invasive surgery
Most cancer surgeries these days are done using minimally-invasive techniques which feature smaller incisions, less risk and shorter hospital stays. Lakeridge Health has 29 operating rooms and 7 are specifically outfitted for minimally-invasive procedures.
Expanding care for women's health
In 2018, Lakeridge Health opened the Gynecology Oncology Centre (GOC), the third of its kind in Ontario, to provide specialized radiation, chemotherapy and surgical treatments for women. Prior to opening, women had to travel to Kingston or Toronto for complex gynecologic oncology surgery.
The Centre has one dedicated operating room with specialized, minimally-invasive equipment for performing surgeries for women such as biopsies, hysterectomies and removal of the ovaries.
To ensure our surgical teams, such as our gynecological oncology experts, have the resources and tools they need, Our Cancer Campaign will fund the renovations of two operating rooms in the Oshawa Hospital to enhance and equip our operating space with minimally-invasive technology.
For specific equipment and capital funding priorities within the Surgical Oncology program, please contact Steve MacDonald at stmacdonald@lh.ca.
$4,100,000
"I found comfort in knowing everyone at the hospital made me a priority. One of my lungs was removed and yet just a few months later I was back to living life again.

My surgeon Dr. Trainor was incredible. She's part of the family now, my whole team is and continues to be. My wife and kids and I – we're all so grateful."

— Dave, Oshawa resident, lung cancer patient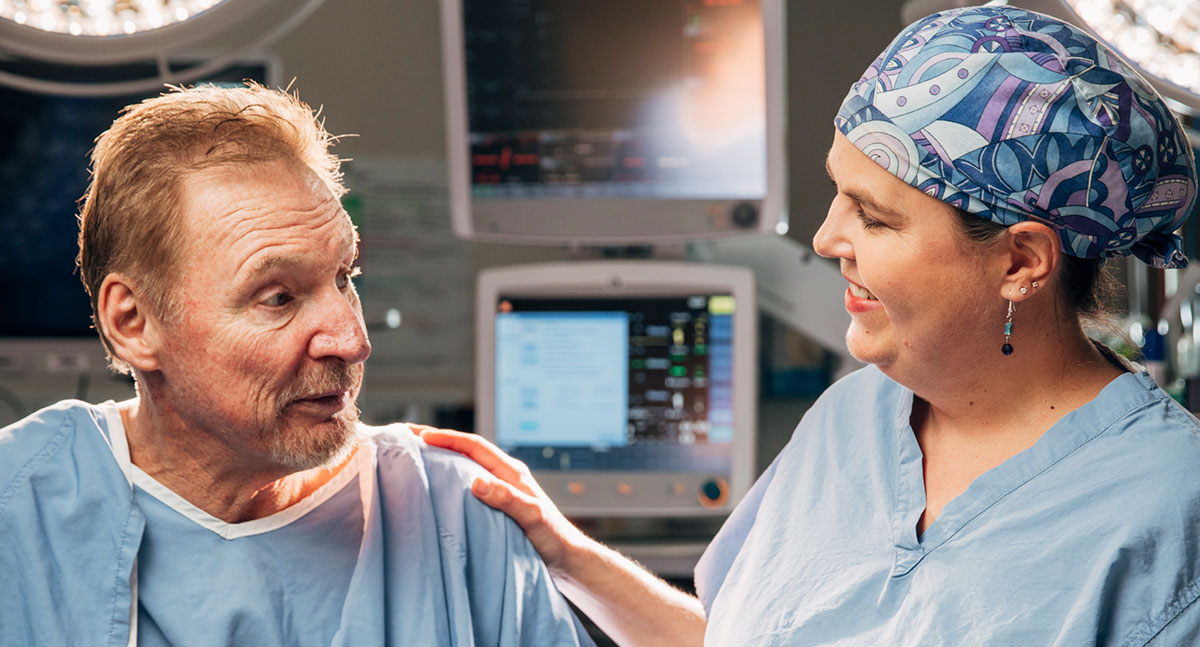 1,700
cancer surgeries every year