Surgery is an essential part of the larger puzzle in diagnosing and treating cancer. Lakeridge Health has 29 operating rooms with seven specifically outfitted for minimally-invasive procedures, which use techniques that allow for smaller incisions, less risk and shorter hospital stays.
Through Our Cancer Campaign, the Hospital will establish a Centre of Excellence in Robotic Surgery with the addition of a revolutionary da Vinci Surgical System.
More and better surgical options will be available for our cancer patients
The da Vinci Surgical System is a minimally-invasive robotic tool that will enable our expert surgeons to provide safer surgical procedures and more options for cancer patients, thanks to its technologically-advanced capabilities:
Real-time 3D imaging
Greater precision and control
Tiny, 360-degree movements beyond human capabilities
Four arms and a detailed camera give our surgeons the same control as two people
To use the da Vinci Surgical System, our surgeons sit within a console in the same room as the patient and equipment. Using the console's real-time 3D imaging camera, the surgeon uses hand controls to manipulate the robot's four arms that operate in tiny, precise, and controlled movements beyond the capabilities of a human hand.
Robotic-assisted surgery means smaller incisions, less blood loss and a lower risk of infection for patients. With these innovations, patients also experience shorter stays in the Hospital, faster recovery, and are back to the comforts of home sooner than ever before.
There are only 32 da Vinci Surgical Systems across Canada, with the closest robots more than a one-hour drive away in any direction. Once operational, Lakeridge Health aims to perform nearly 400 robotic surgeries annually by year three of implementation, a figure that will eliminate the need for over 500 long-stay patient beds. By year five of the robotics program, Lakeridge Health anticipates the department will have performed 1,616 robotic procedures.
The future of cancer surgery is in your hands
The da Vinci Surgical System funding is an integral part of Our Cancer Campaign with Lakeridge Health Foundation committing $5.1 million to bring the equipment to Lakeridge Health and implement the program.
Your help – and the Verweys incredible pledge – will help advance surgical options and treatment for cancer patients in our community and beyond. Click here to donate now.
For a personalized giving experience, please contact Steve MacDonald at stmacdonald@lh.ca.
$5,100,000
"Cancer impacts all of us and we're stepping up to help change the course of this disease.

Give today and we'll match every dollar up to $1 million to transform cancer surgery in Durham Region."

— Bob Verwey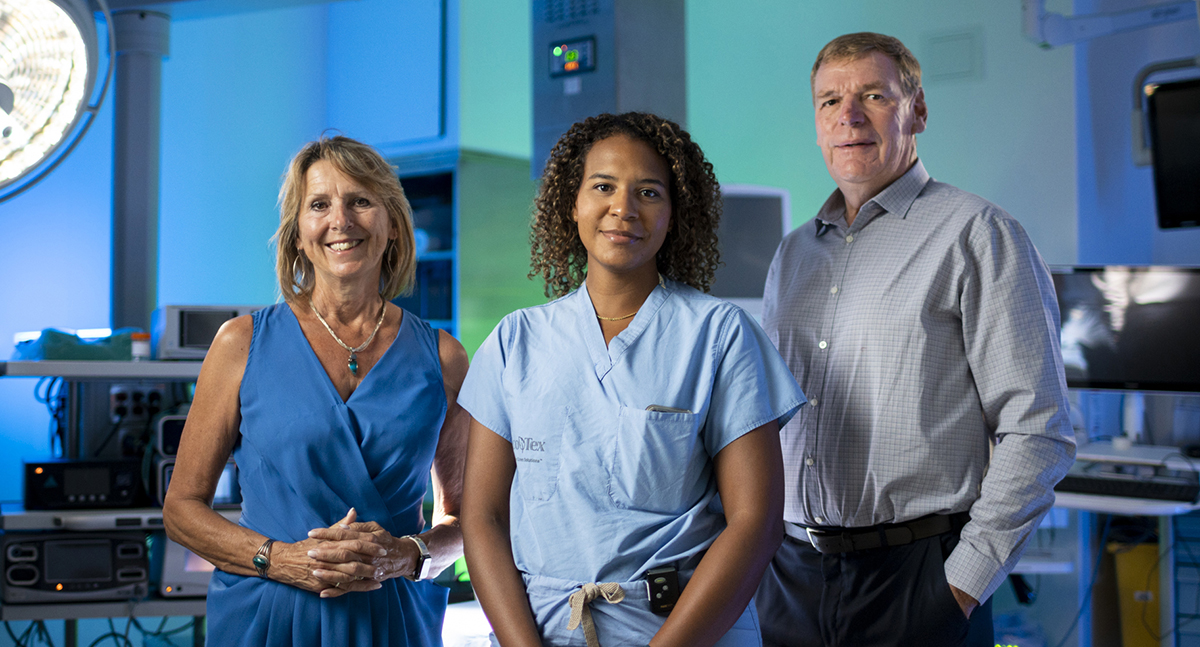 1,700
cancer surgeries every year