Between 2000 and 2007, a remarkable $42.5 million was raised to build and outfit the R.S. McLaughlin Durham Regional Cancer Centre in Oshawa. Those generous donors understood the importance of cancer care close to home and their philanthropic support made it a reality in Durham Region.
Our Cancer Campaign's $20 million goal has earmarked $5 million for the future cancer care needs throughout Lakeridge Health. To guarantee the consistent and dependable funding of local cancer care, Lakeridge Health Foundation invites you to consider making a gift with a lasting impact.   
Endowment Fund – $25,000+
Endowment Funds are a deeply personal and impactful way to address the immediate and long-term needs of our Hospital. Donors looking to make an impact now, and in the future, can set up an Endowment Fund with a donation of $25,000 or more. These funds are invested through the Foundation in perpetuity, providing a reliable and ongoing commitment to various areas of Lakeridge Health.
Endowment Funds made to cancer care will act as a collective, unified source of ongoing support for our Hospital each year.
Main contact: Steve MacDonald, Director, Development & Campaigns, stmacdonald@lh.ca or 905-576-8711 extension 34176
Planned Giving – any amount
Donors who wish to leave a lasting legacy can support cancer care through a very meaningful, planned gift. Bequests, life insurance policies or donor advised funds are just a few options for funding the future needs of our Hospital in a truly selfless way. Planned giving donors benefit from a number of tax incentives and exemptions.
Main contact: Christine Lukewich, Manager, Planning Giving, clukewich@lh.ca or 905-576-8711 extension 33824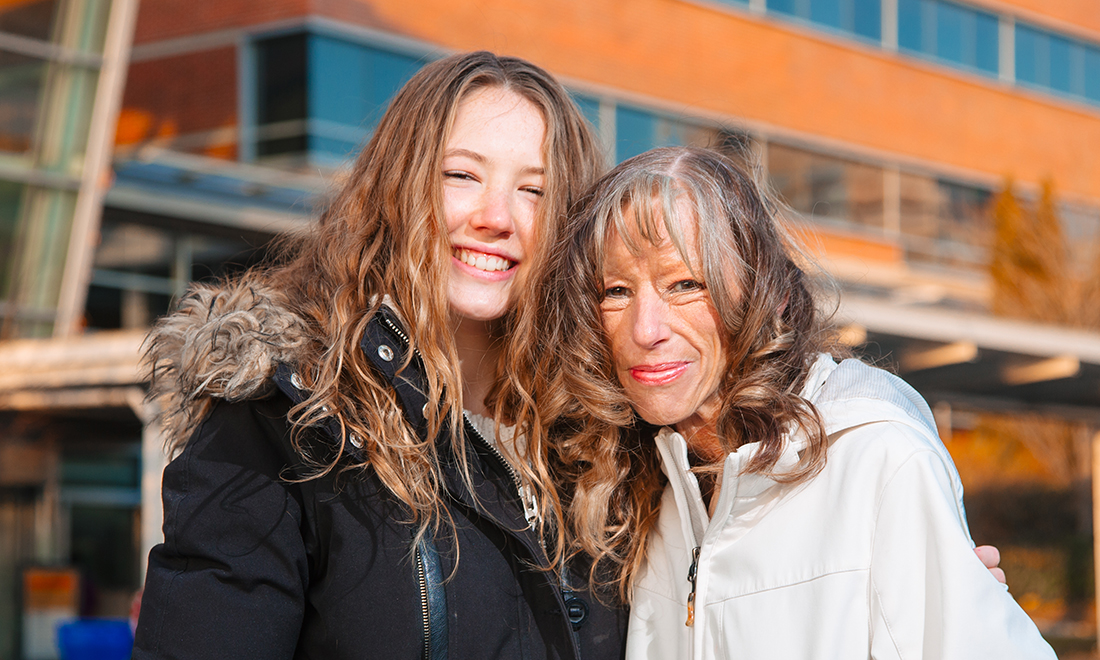 "My mom once told us she hoped her journey would inspire other people and I am so proud to say, "Yes Mom, look at what we did together!"

— When her mom was diagnosed with terminal pancreatic cancer, Brooklyn established the Kelly Burger's Legacy Fund to honour the most important person in her life and bring hope to other families experiencing cancer today and in the future